Focus + Experience = Results
Cirrus provides Senior IT talent to automate your environments: Cloud, AI/ML and Cybersecurity.
Cirrus is a Consultant Company that spends every day meeting the best technical-Cloud resources in the market. We verify their strengths and passions and focus solely on the Cloud, Cyber & AI/ML  Community, consistently building a network of active and passive candidates covering a broad suite of expertise. We place these resources on projects under our client's direction, either on an hourly-contract basis or as full-time/ permanent employees.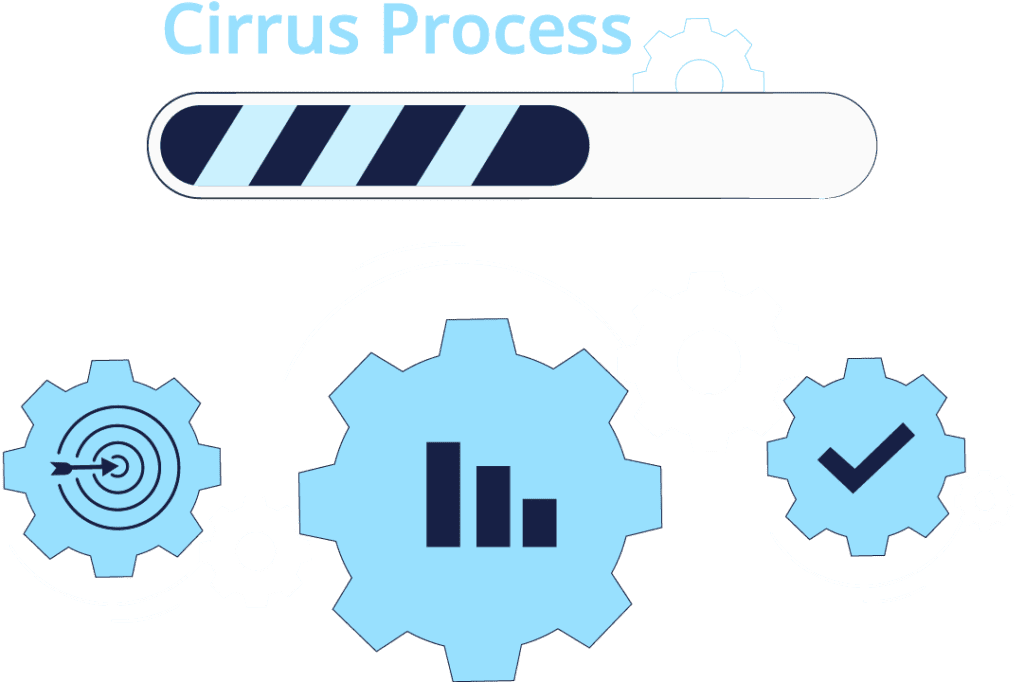 Connecting You with Cirr-i-us Experts for Optimal Efficiency

Whether you need to optimize your Cloud environment, upgrade security, or implement new algorithims / models… Stop wasting time!
Let us connect you with expert resources who can quickly guide you to the most efficient outcome.
Our ramp up process is designed to empower your team and outfit them with the tools they need to succeed. Talk to us today about how we can support your growth, limit your turnover, and put you on a solid track to success and profit!
With 25+ years of experience in the IT industry, we created a company utilizing the latest technology and processes to deliver what customers need: the best technical and cloud consultants with a proven track record of success, who can mesh well with their teams. 
We have placed thousands of consultants over the last couple decades. These consultants have hit the ground running, solved problems, and took that new knowledge to their next project to continue their impact.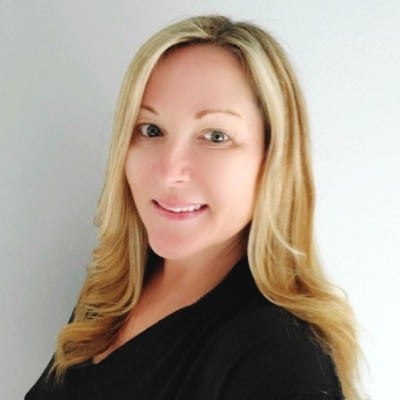 Principal / CEO
Larissa Boyd
Larissa has over 26 years' experience in talent acquisition, management and development in large global corporate organizations (technology and finance industries) and government and international institutions. She is passionate about building innovative talent strategies and programs that support the business, drive employee engagement and promote extraordinary results. She brings years of best practice and a deep understanding of leadership and performance enablement and how to attract, develop and retain the right talent and set them up for success. She holds a Masters degree in Human Resources from the University of Southern Queensland, a Graduate certificate in Human resources development from Southern Cross University, and a Bachelor's degree from the University of Wollongong. She enjoys spending time with her family and traveling the world. Her activities include hiking, walking the dogs, reading, and being a fitness instructor at the local gym. 
Jim Boyd has spent over 24 years in the technology industry. He started his technology career with the very first commercial web hosting offering at UUNet in 1998. While at that cutting-edge firm, he helped dozens of companies, including SAP, start their journey to the internet. He then transitioned to the IT recruiting industry, where he has spent the last 20 years helping thousands of great technical minds solve problems for his clients. The first of those 11 years in recruiting were spent in a sales role, including 9 years in sales at Convergenz, where he was continually the most successful salesperson in the company's history. Jim then spent the next 6 years in Executive Leadership roles as EVP at both Convergenz and The Midtown Group.
Jim has been extremely successful in helping companies find the best solutions and people to execute on their IT initiatives. He has worked with hundreds of companies from medium-sized businesses to the Fortune 25. In 2019, he started his own firm, Cirrus Group Consulting. Cirrus has become one of the industry's most capable niche providers of Cloud engineers and architects, with many happy clients and hundreds of satisfied candidates.
Jim has an Economics degree from the University of MD, College Park, and is AWS certified. He enjoys spending time with his family. His activities of interest include mountain biking, traveling, Muay Thai, hiking, and being a taxi for his kids to all their activities. He also enjoys giving back by partnering with non-profits that actively engage in training the next generation of Cloud engineers.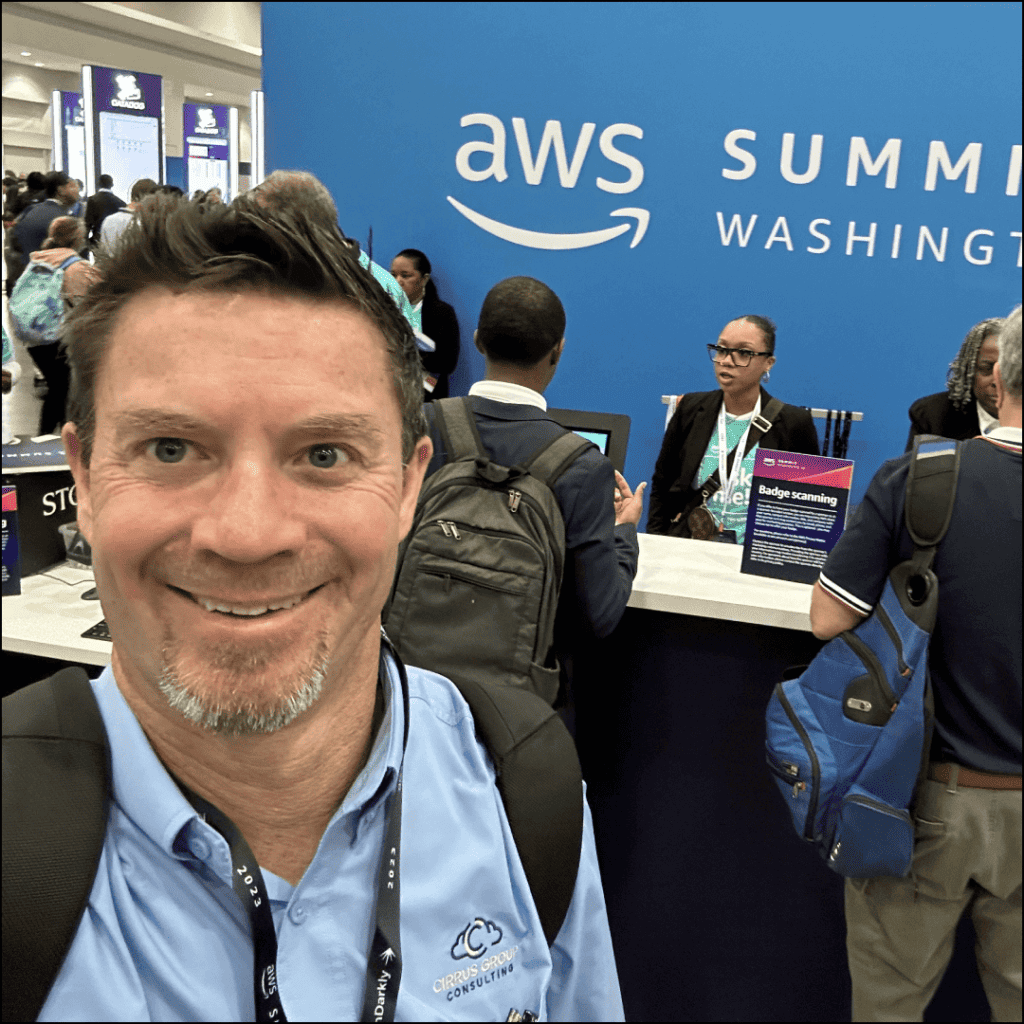 Vice President of Strategic Delivery
Matt McKechnie
Matt has 13 years of IT consulting services industry experience all being in the technology staffing domain. He manages the recruiting and delivery efforts for Cirrus Group Consulting.
Throughout his career Matt has supported all aspects of the staffing lifecycle from sales, hands-on recruitment, operations, and recruiting team management. He has built industry leading recruiting teams. As a National Account Executive with Convergenz he was instrumental in building the company's first branch office from start-up mode to grossing over $10 million in revenue.
With his combined recruiting/sales/management background he brings a unique skill-set to the table. Ever with the mind to stay innovative he is always tweaking the delivery process of his team including evaluating new tools and brain-storming ways to deliver more effectively for his clients. He has a passion for cloud technology and that's what drove him to join Cirrus Group on their journey. He holds an Azure AZ-900 certification.